Alan Winstone – Trustee and Chairman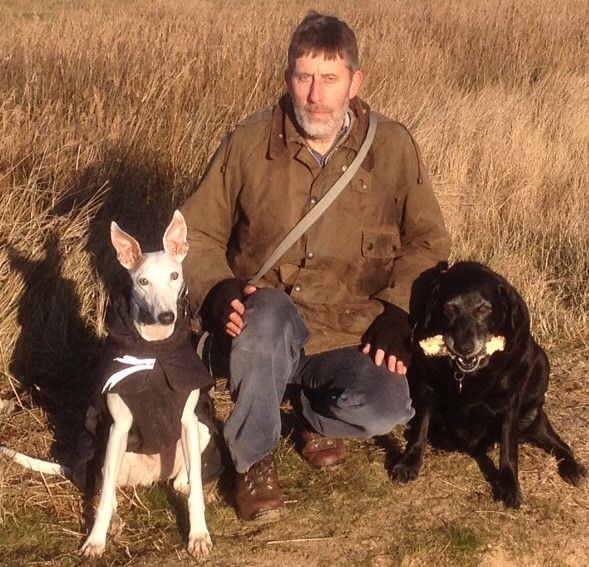 I was born in Somerset but have spent most of my working life living in various parts of Wales and now live in beautiful Anglesey. I have recently retired after 35 years working as a Fisheries Scientist and Environment Manager with Natural Resources Wales and its predecessor organisations. During this time I have witnessed big changes in the aquatic environment many for the better, including improved river water quality and the restoration of habitats and fish passage. However many challenges remain and I hope to use my knowledge and experience to help the Trust to work with others to continue to improve rivers and wildlife. I enjoy gardening, dog walking and, as a 'lapsed angler' hope to find time to do more fishing.'
Mr Chris White – Treasurer and  Vice Chairman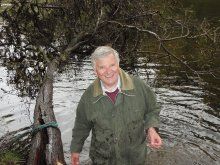 I started fishing when I was 4 fishing for roach and rudd in the ponds behind our house with one of my dad's bamboo canes a float made from a seagull feather a bent pin and bread paste.  I graduated to river fishing at around age 13 when a 40 mile round trip on my push bike would get me a days fishing on the Dee at Llangollen.  I am now 63 which means I have been fishing on and off for 59 years.  My tackle may be more expensive but I doubt that I catch more fish!  During the last 59 years I never really stopped fishing it is just that I could not always find the time fish due to work and family commitments.  At 55 I left my consulting job in London and returned to the North West becoming more involved in my local fishing club (ex Chairman and presently Treasurer) and then the Clwyd & Conwy Rivers Trust.  In addition I am secretary for the Conwy Valley Fisheries & Conservation Association which has brought me into conservation work on the Conwy system.  I am now retired but I am busier than ever working with the EA on the salmon stocking program on the Conwy and general bank and river maintenance on the waters my club own/lease.
Allan Cuthbert – Secretary
Retired Chartered Surveyor, now an angler and environmental campaigner, "working to give back a little to the rivers that have given me so much over the years. Because they're worth it!"
Mr Roger Thomas – Treasurer
Age 59, married with two grown up sons. Graduate in Metallurgy and after a multi-disciplinary career with significant international experience, spent the final 8 years of my career as a Vice President with Pilkington PLC. Now retired and joined the Trust as a founder member in Feb 2007 and acted as Treasurer until taking over from Martin late last year. I have been appointed a Director of Afonydd Cymru with responsibility for Finance. Keen angler and environmentalist being a member of RSPB and the National Trust. Also involved in other charity work with some N. Wales arts based organisations.
Dr Robin Parry: Trustee
"Wedi fy magu yn Sir Fôn  yn pysgota'i afonydd rwyf yn feddyg teulu yn Llanberis ers 1989.Rwyf yn gadeirydd ar Gymdeithas Pysgotwyr Seiont,Gwyrfai a Llyfni(sydd wedi ymgyrchu dros gydnabod llygredd Llyn Padarn) ac hefyd yn gadeirydd ar Grwp Pysgodfeydd Lleol Gogledd Gwynedd a'i gynhelir gan ac sydd yn cynghori Cyfoeth Naturiol Cymru.Roeddwn yn weithredol yn ystod cyfnod ymuno pysgodfeydd Gwynedd â'r Ymddiriedolaeth ar ddiwedd  2012.Rwyf yn byw yn Llanberis ac yn mwynhau crwydro Eryri pan nad oes cyfle i daflu pluen ar ddyfroedd yr ardal.
I was brought up on Anglesey fishing the island's streams and have been a GP in Llanberis since 1989.I am chairman of the Seiont,Gwyrfai and Llyfni Anglers Society(who have campaigned against the pollution of Llyn Padarn) and chairman of Natural Resources Wales' North Gwynedd Local Fisheries Advisory  Group.I was actively involved during the period when Gwynedd was incorporated into the Trust's activities towards the end of 2012.I live in Llanberis and enjoy walking in Snowdonia when I am unable to cast a fly on local waters."
Mr Richard Maxwell Coventry – Trustee
I have lived in north Wales near a tributary of the Clwyd and not  too far from the Conwy for over twenty years now and during that time I  have taken a keen interest in the ecology of these rivers and the wildlife  which they support. I am the treasurer of the Conwy Valley Fisheries & Conservation Association and help to represent that river in Local Fishery Group meetings  with the Environment Agency Wales.  I collate the fishing and wildlife  observations made on the Junction Pool of the Clwyd and the Elwy and I write a  monthly column in Trout & Salmon magazine about the Conwy.  I  have a particular interest in the now very rare migratory smelt (sparling) in  the Conwy, as well as the few remaining colonies of Freshwater Pearl Mussels in  that river. I am a member of the Mammal Society, the Grayling Society, the Wild Trout Trust and am a founder member of the Welsh Rivers Preservation Society.  I was very pleased to become a trustee of the Clwyd & Conwy Rivers Trust at  its formation and have every hope that this Trust will have a major benefit on  the ecology of these rivers.
Mr William Field Glazebrook – Trustee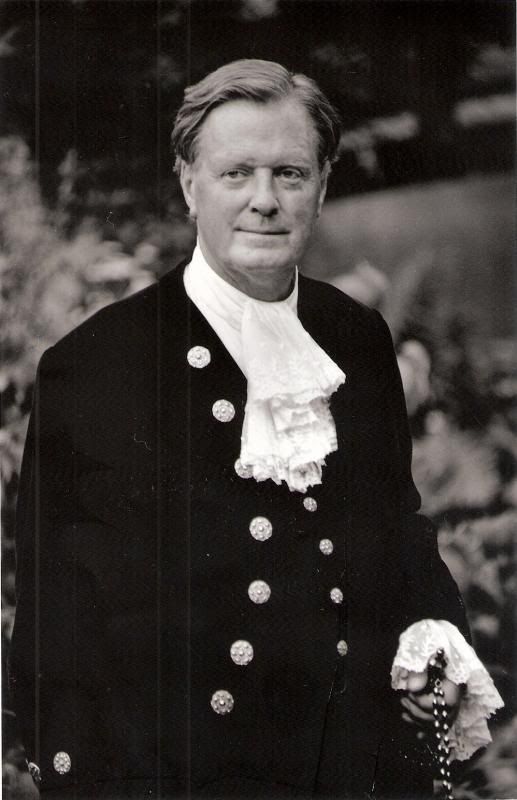 I am 84 and live close to the River Clwyd near Denbigh. I was a lawyer with Laces and Co. of Liverpool from 1952 to 1992 and also farmed land adjacent Bodfari from 1988 to 2000. I was the High Sheriff of Clwyd from 1995 to 1996. Formally secretary of The Clwyd and Elwy Rivers Trust, I took care of the legal formalities relating to the incorporation of the Clwyd and Conwy Rivers Trust, which took place on the 13th February 2007, followed by registration of the Trust with the Charities Commission  on the 8th January 2009 and later the  change to the present title on 10th April 2013. I am a keen angler, fishing various rivers U.K. wide.
Mr David Jones – Management Group
David Jones aged 60. Retired from 34 years in IT Sales. Current Secretary and Treasurer of the Federation of Clwyd Angling Clubs. Long time Committee member of Rhyl and St Asaph Angling Association, representative on the Local Fisheries Group.
Previous member of Clwyd and Elwy Conservation Trust the forerunner to the Clwyd and Conwy Rivers Trust where he been on the Management Committee since its inception. Qualified Angling Coach with interests in promoting the sport to youngsters and the disadvantaged.
Wishes to pass on to future generations the beauty and wonder that is the catchment – The Vale of Clwyd.
The Hon. Owain Grenville Rowley-Conwy – Trustee
 Profile and photograph awaited'
 Mr John Heminsley – Trustee
Profile and photograph awaited'
Prof. Roger Neville Hughes – Trustee
Profile and photograph awaited'
Mr Robert Lloyd Williams – Trustee
Profile and photograph awaited'